First sight of Turkey
Last sight of Turkey - Leaving Bodrum harbour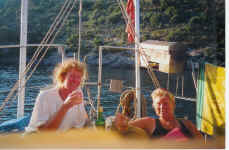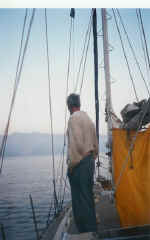 Foss and Rica are enjoying themselves....
....but is Erik?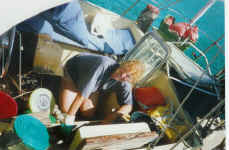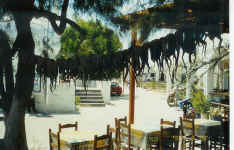 However, it isn't all gin and tonics floating round the Greek islands
It isn't all fun for the lunch either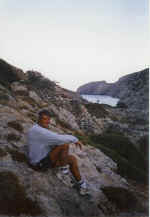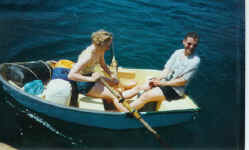 Nice to get an anchorage all to yourself
Debbie and Andy learning rowing skills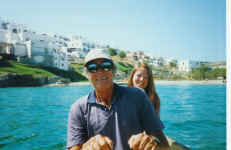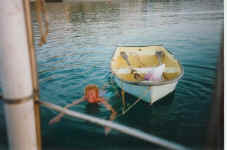 Sometimes you get rowed ashore
and sometimes you have to swim for it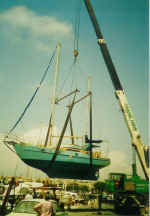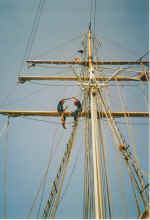 Is it a bird, is it a plane? Malta, going back into the water
Now that's what I call a boat! Charlotte built in Glasgow and being used for day trips in Malta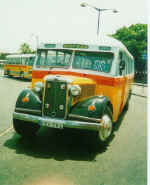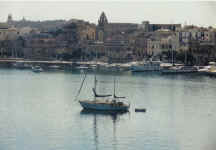 and that's what I call a bus!
Alga in Slima harbour, Malta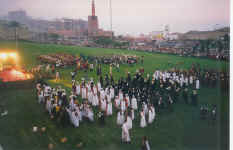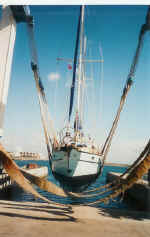 More ancient history. The Spanish of Cartagena re-enacting the Roman siege.
Looking like a toy, hauling out in Monastir, Tunisia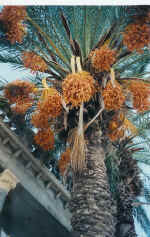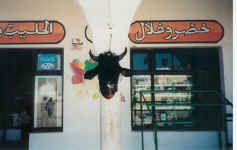 Fancy a date?
This is how you know the meat is fresh in Tunisia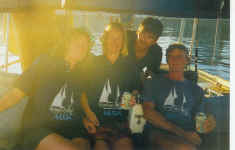 Just in case anyone can't remember which boat they are supposed to be on