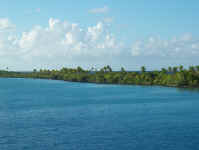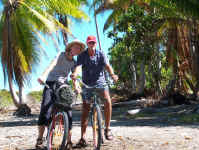 You can see how narrow the strip of land is - the ocean is visible (just) on the other side of the palm trees.
We hired bikes and went exploring since there were no hills and not very many miles!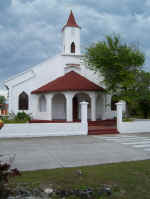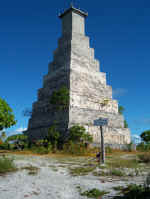 A Guiding light for landsmen
and for seamen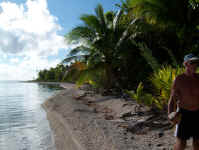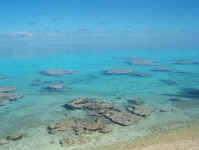 Erik seems to have a mission in life to plant as many coconuts as possible and is always rescuing stray nuts (bit of an own goal there, Foss!)
Areas of reef in the lagoon visible through the clear water
The water was so perfectly clear and still that we didn't need an underwater camera to take these photos of corals.
If it wasn't for the odd fish swimming amongst them you would think they were pictures of a rockery.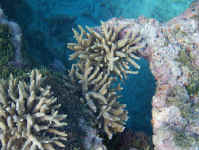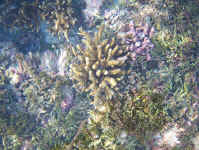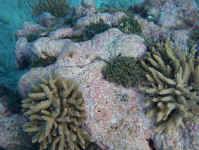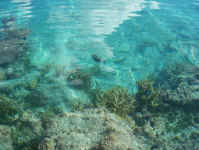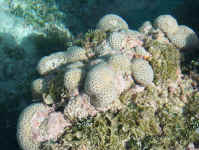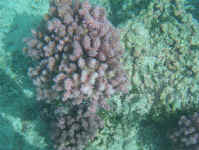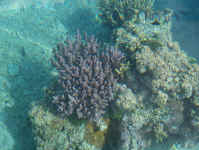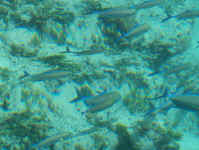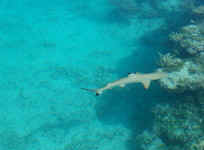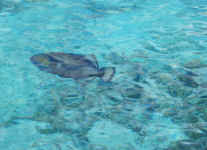 Black-Tip shark that Erik called up by splashing in the water
Potential dinner if it wasn't for the danger of ciguatera poisoning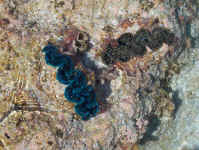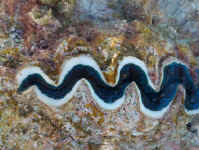 Clams waiting for their dinner
and clamming up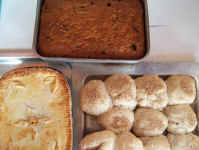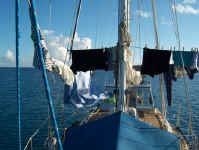 Baking day
Wash day
Now all the chores are done we can set off for
TAHITI